What's New?
Latest news & stories about all things Glue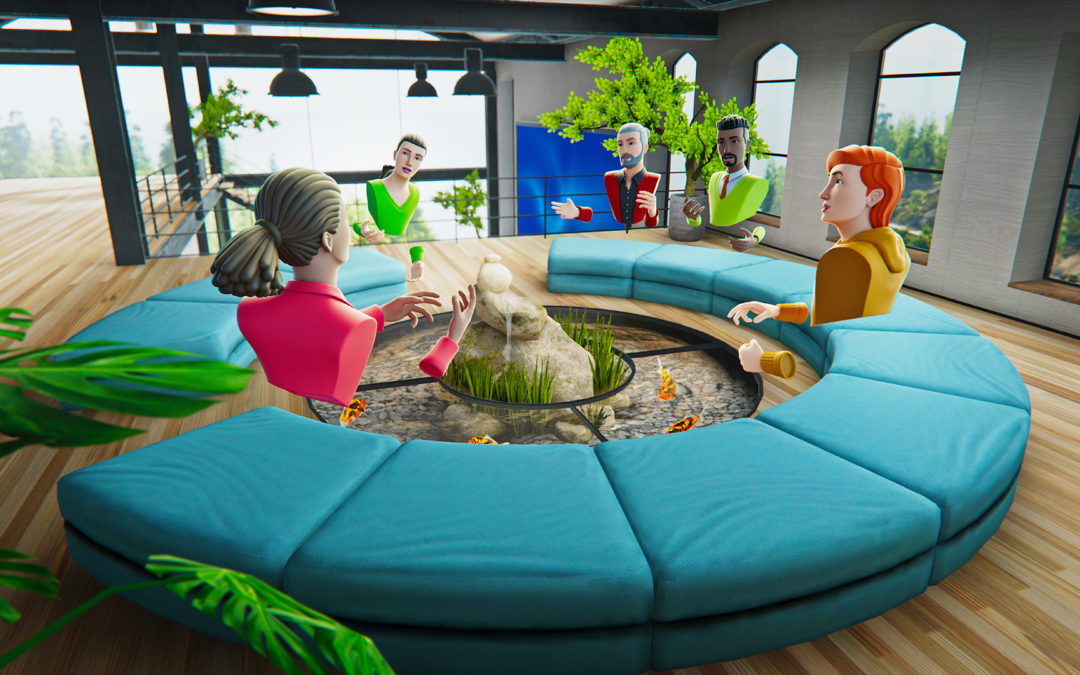 Microsoft has confirmed what everyone already knew: a day packed with video calls is stressful.  In a recent study, the company assessed the effect of back-to-back video meetings on the brain wave activity of a group of volunteers. The study found that they "can...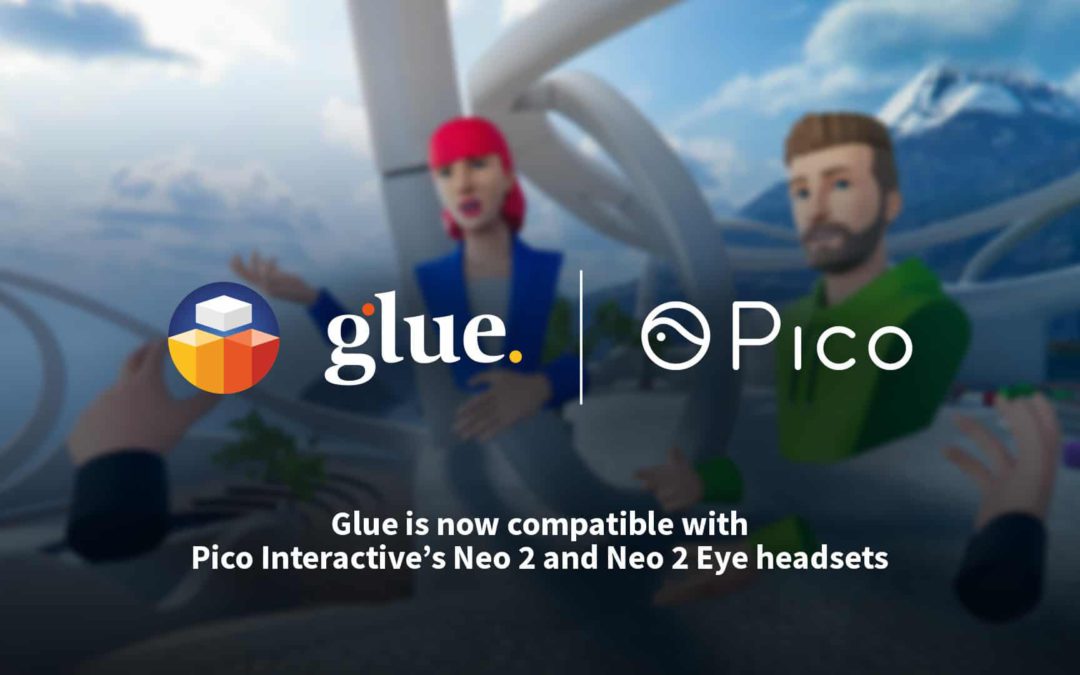 VR meetings are replacing or extending in-person meetings and video conferences, while enterprises are investing in new technologies and office designs to usher in the post-lockdown era of hybrid workingBarcelona, Spain and Helsinki, Finland. March 9, 2021 - Given the...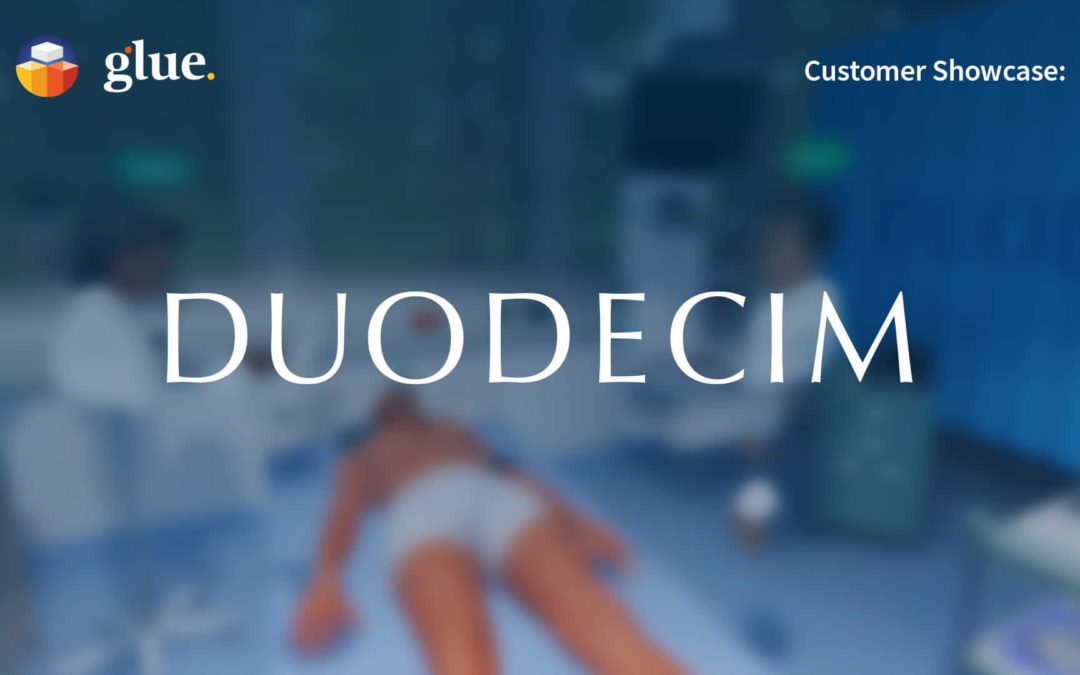 As the population ages, the number of people in home care is on the rise. This has led to an increase in acute care situations in the home, along with a spike in calls to emergency call centers. But not all cases require an ambulance or urgent treatment: many can be...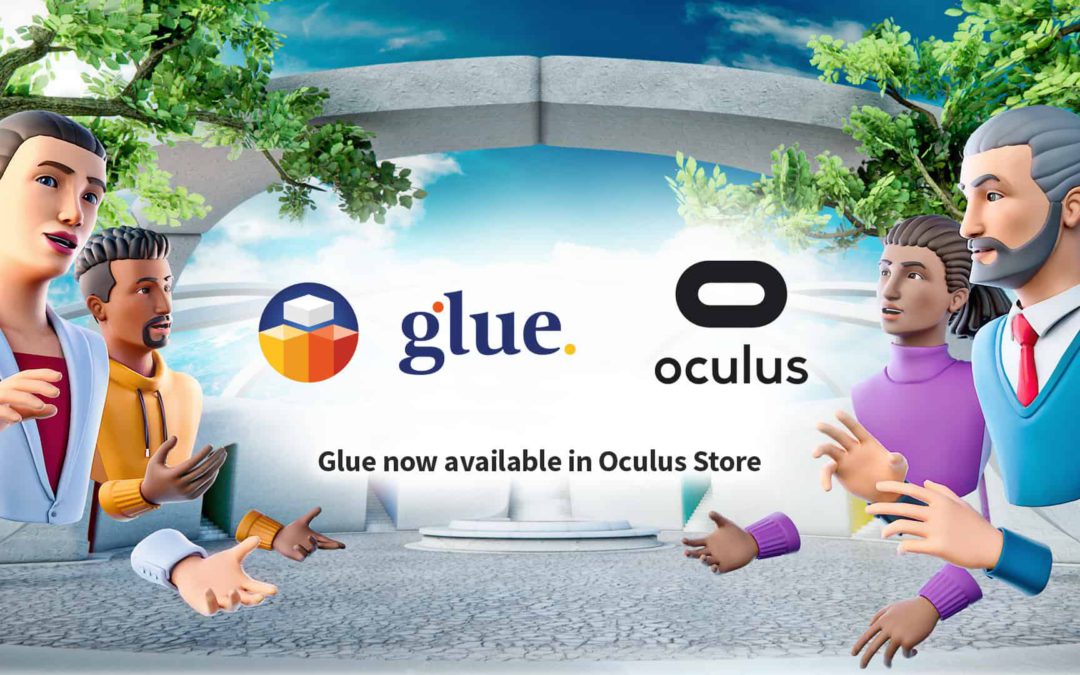 Glue's arrival expands the possibilities for teams that need remote meetings to be as great as working face to face HELSINKI—FEBRUARY 4, 2021—Glue Collaboration, the leader in real-time virtual collaboration software, today announced the availability of Glue on the...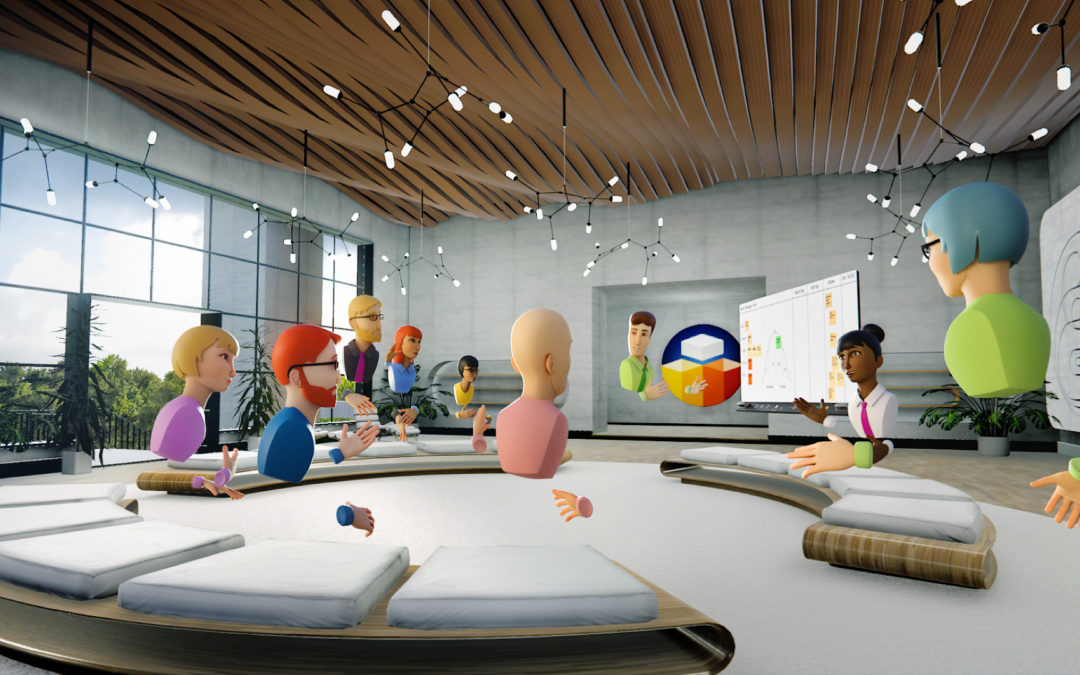 One of the joys of games like Minecraft and Roblox is seeing multiple players build and interact together in a single, three-dimensional world. These games are designed to persist objects and structures in place, allowing you to return to your creations at any time...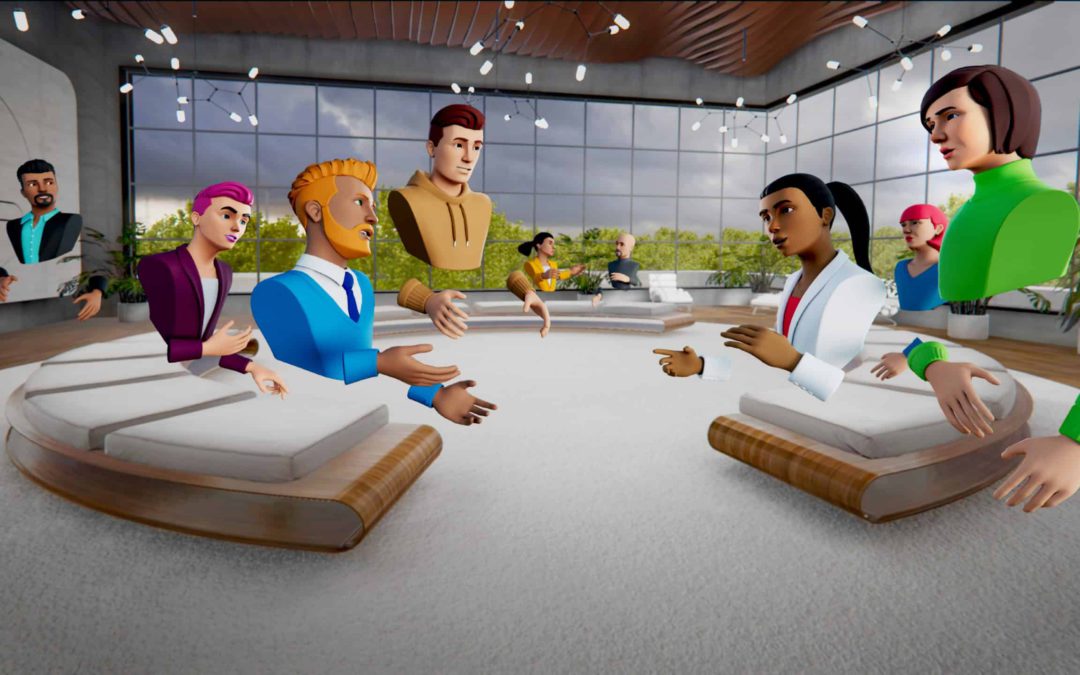 Just as Glue is a virtual extension of your office, your avatar should be a natural virtual extension of you. Discover the new Glue avatars, developed in collaboration with Rapport, the pioneers in facial animation To feel immersed in a virtual environment requires...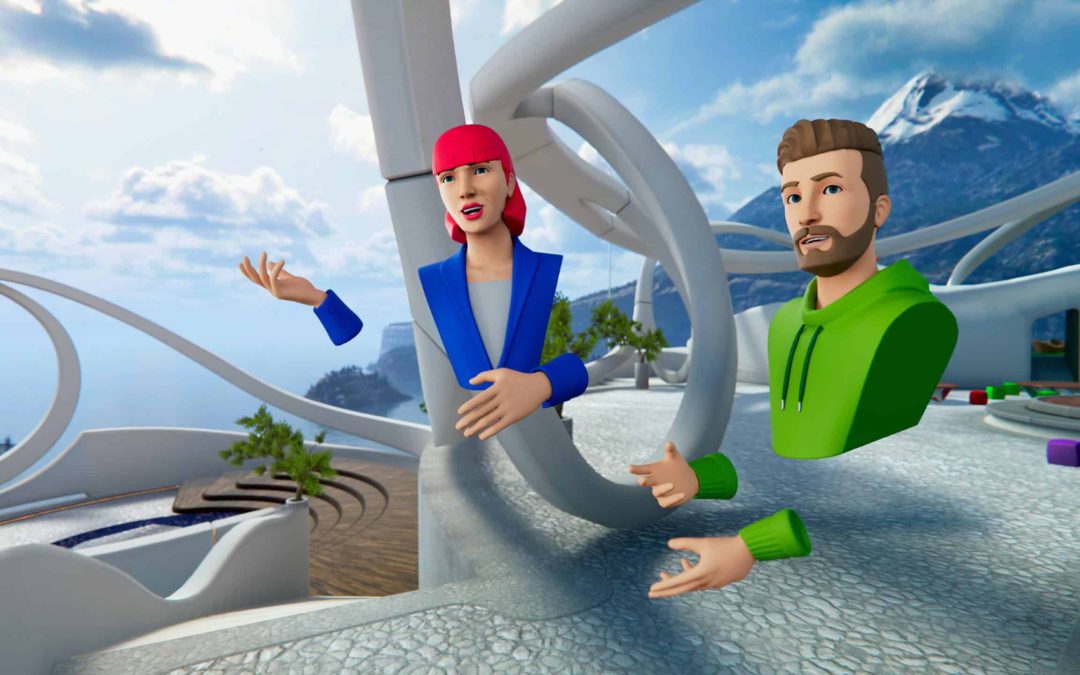 Glue Collaboration, the leader in collaborative, real-time VR software services, today announced a major new release of Glue.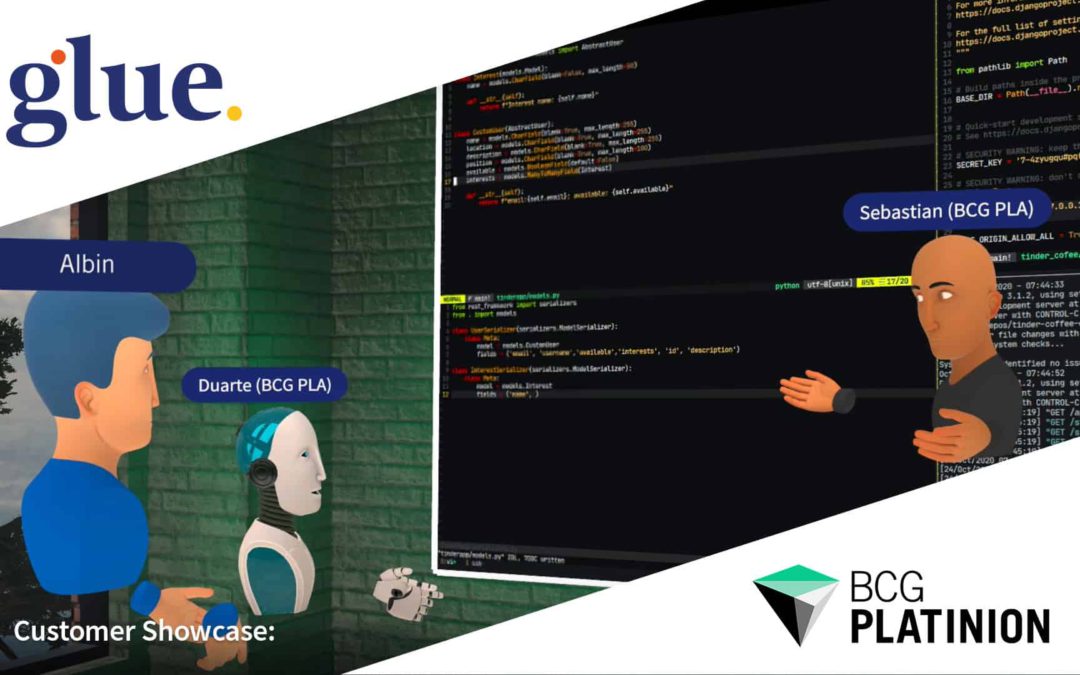 BCG Platinion, a division of The Boston Consulting Group (BCG), is always ready to embrace new technologies. The company's latest annual hackathon, held virtually for the first time, was a case in point. Over the successful two-day event, some 50 remote designers,...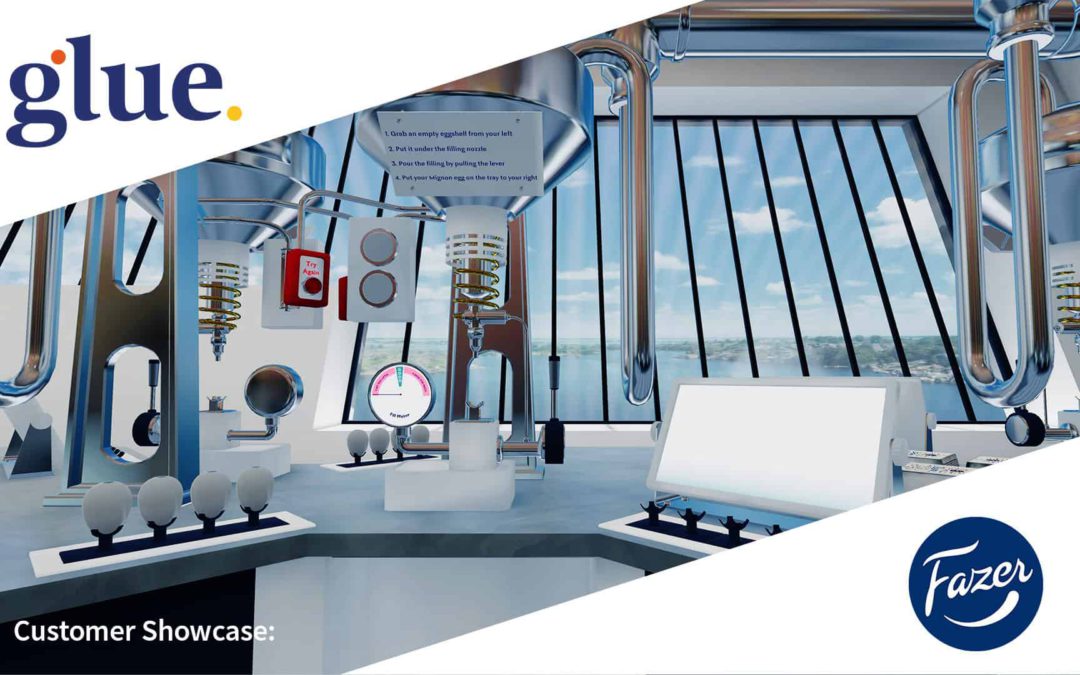 Finland's world famous baker and confectioner Fazer is a food experience company with the brand promise 'Northern Magic. Made Real' But how about 'Northern Magic. Made Virtual'? Thanks to our collaboration, visitors to the Fazer Experience Visitor Centre in Vantaa...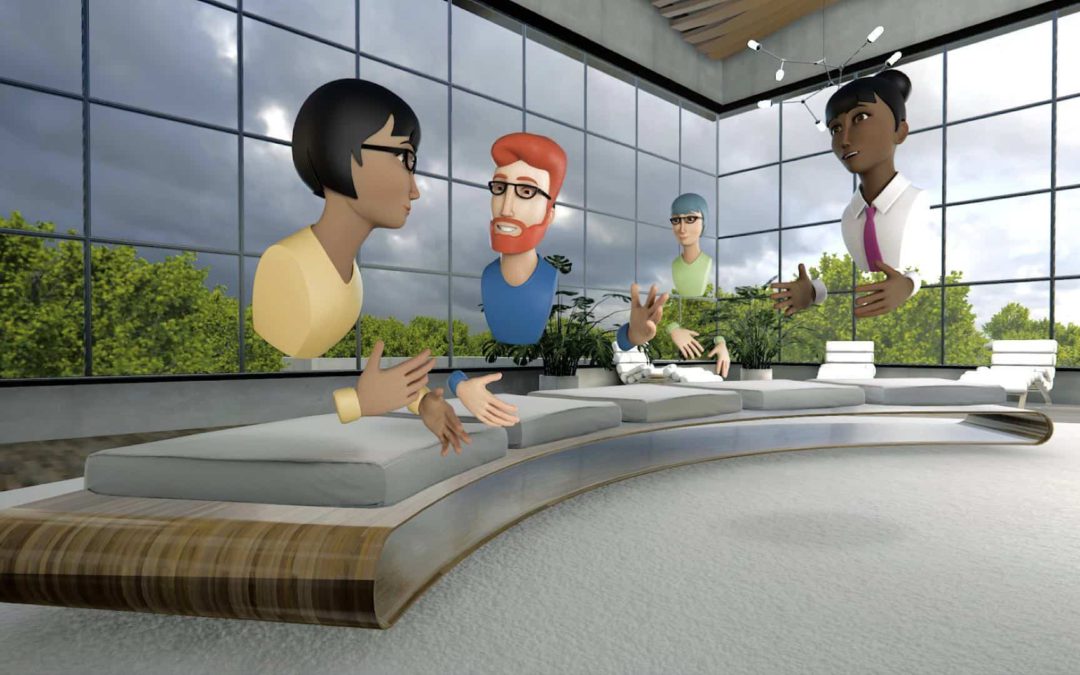 As most VR practitioners will tell you, creating a genuine feeling of immersion is hard. To convince someone that they are in another place, we must make a powerful appeal not only to their visual and haptic senses, but their ears too. In fact, audio is often the...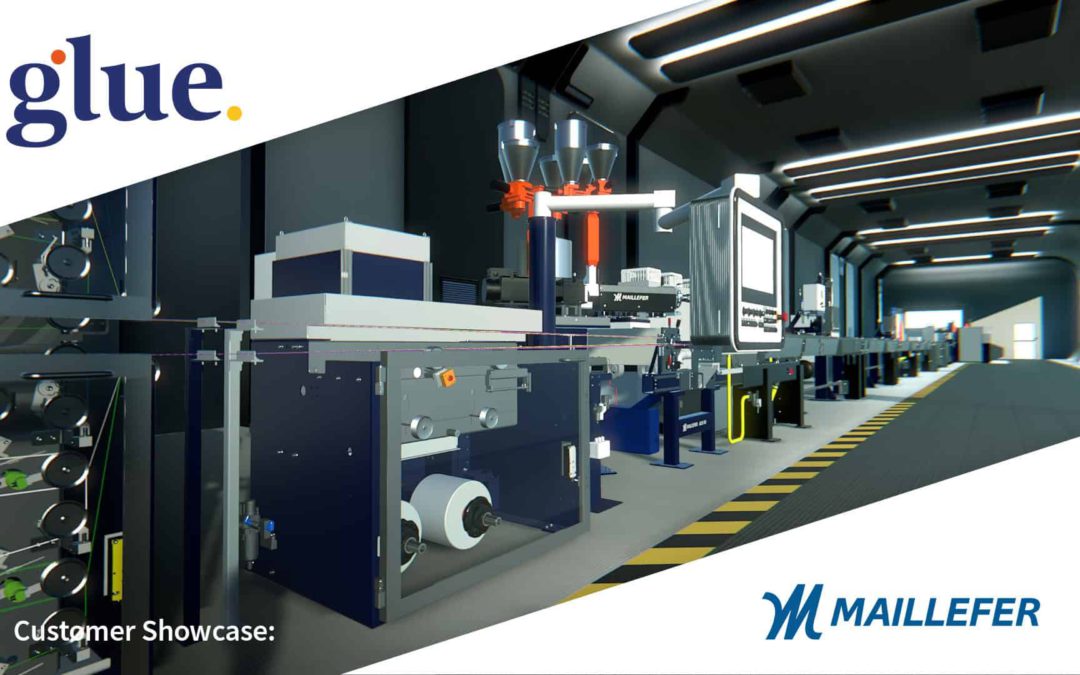 Maillefer is the global leader in wire, cable, pipe and tube production technologies. The company is strongly present in all markets worldwide. Today the company's portfolio includes over 50 technologies. With 22 patent families, with the most technology innovations...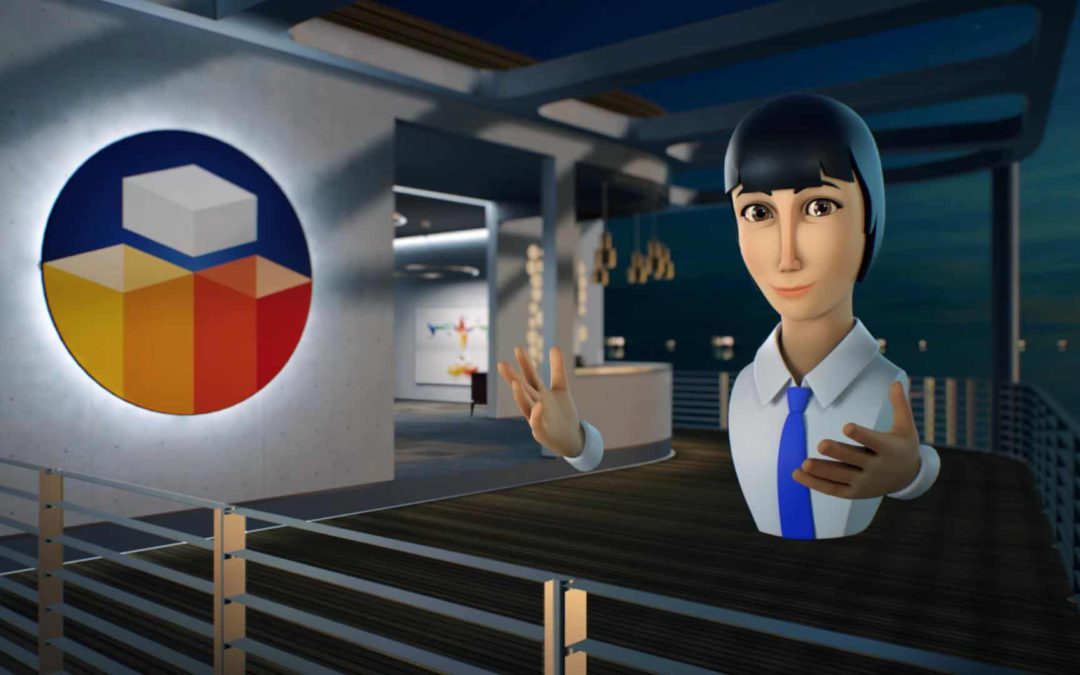 From the beginning, we have eagerly championed Glue as a way to boost productivity across dispersed teams. But as remote working accelerates during the COVID-19 pandemic, our mission feels more important than ever. Happily, immersive virtual collaboration has never...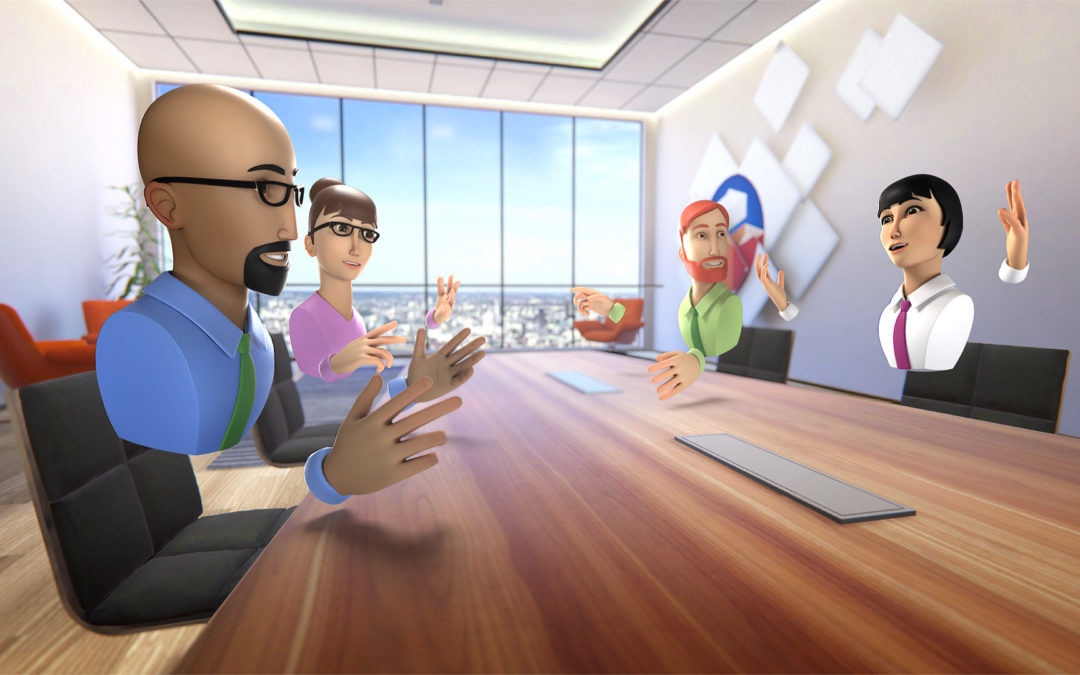 Human interaction is a delicate dance we perform at work every day. In normal times, it takes place in a variety of settings: we might trade information with our desk neighbors and participate in a workshop with customers, or drink a coffee with a friend and host a...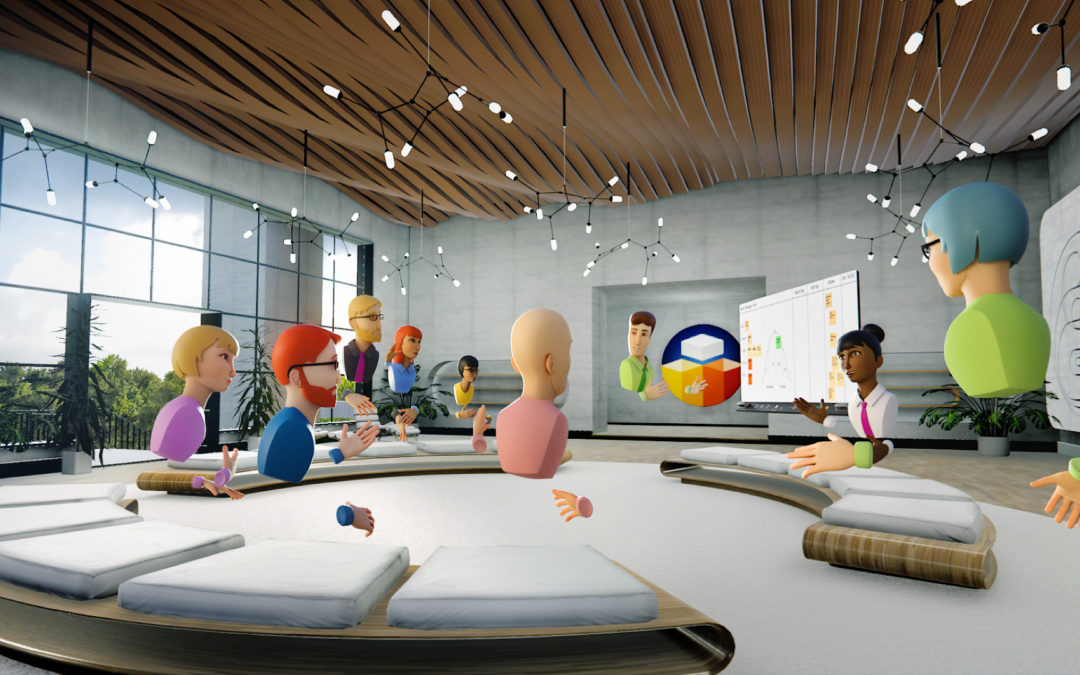 Is the pandemic leading us into a golden age of remote working? A cursory scan of headlines over the past few months would have us believe so. Shopify CEO Tobi Lutke declared that "office centricity is over" and said the e-commerce platform would be "digital by...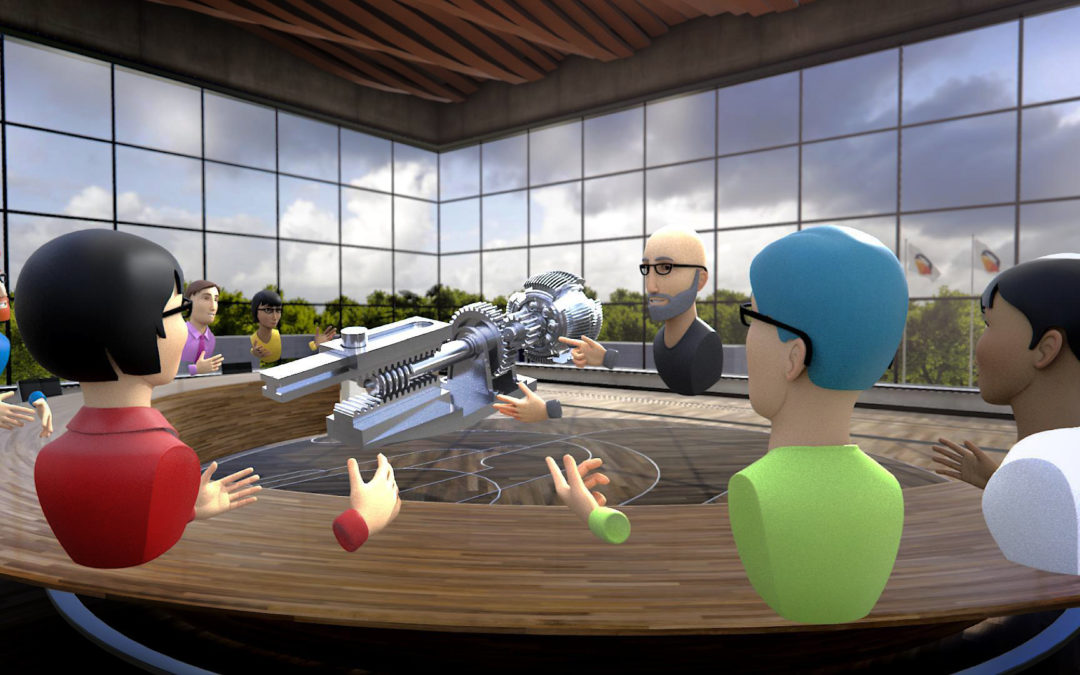 Decades of two-dimensional user interface design aren't for nothing. In everything from road signs and phone menus to car dashboards and ATMs, 2D UIs have demonstrated their enduring appeal. Familiarity is crucial to users. But so too is functionality. Those two...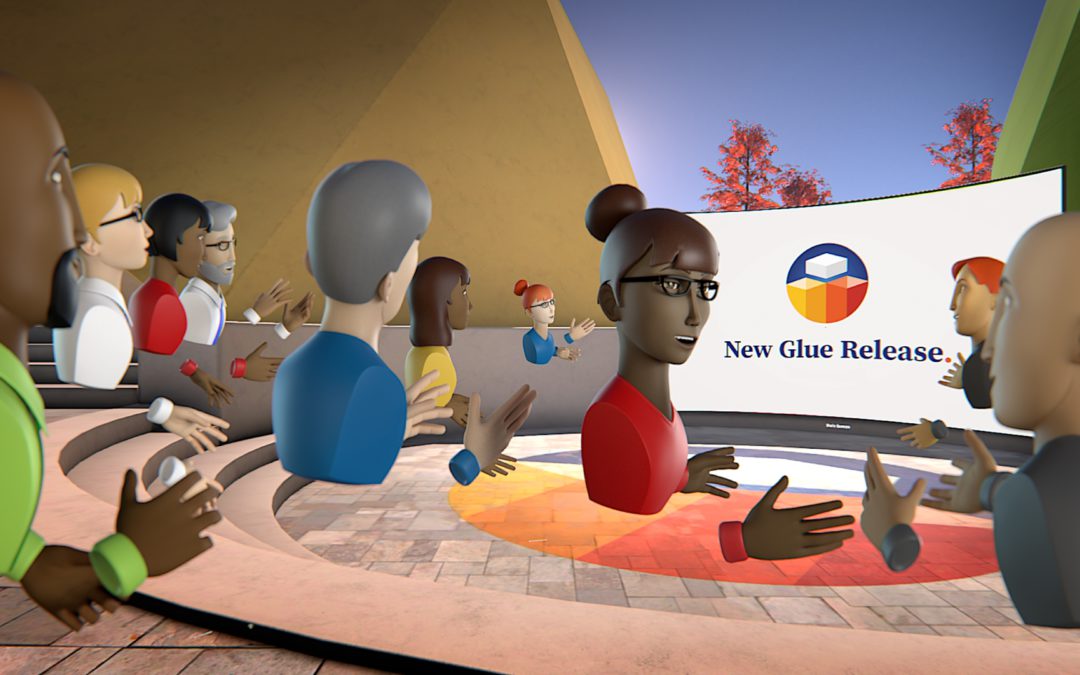 We are happy to announce that the June 2020 Update of Glue is here! This June 2020 Update introduces new features such as a personal browser and playback support for videos stored in Team Files as well as two brand new Team Spaces.This 1.3.0 version of Glue introduces...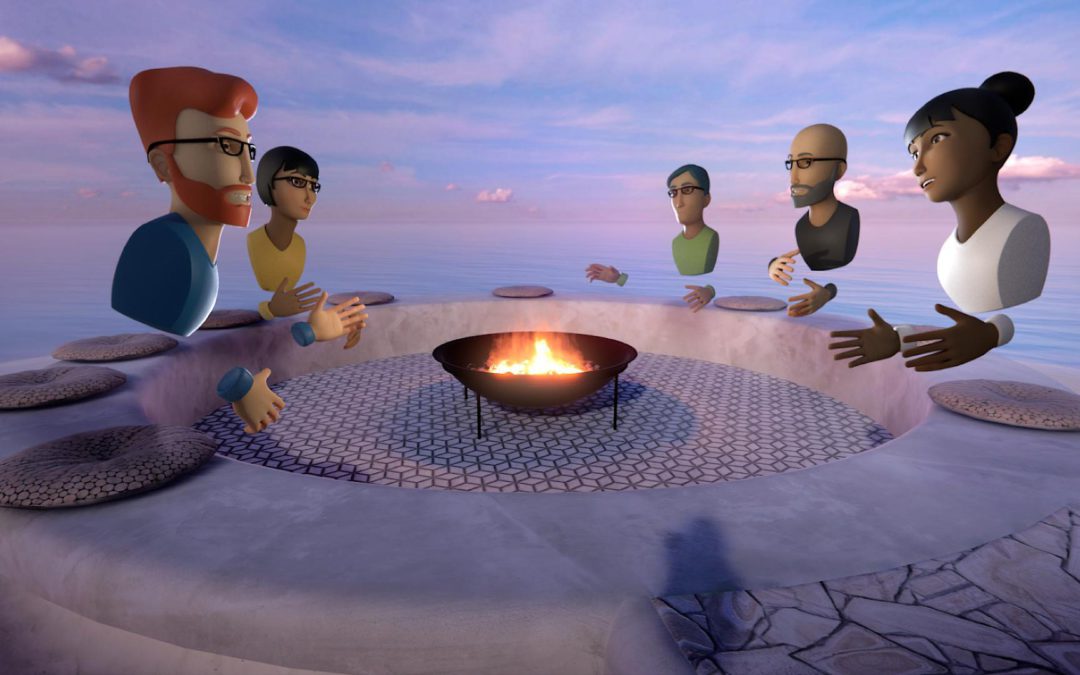 In his column in the Financial Times last month, Gianpiero Petriglieri, an associate professor of organizational behavior at INSEAD, remarked that the pandemic is turning people into "Zoombies". Relaying the experience of his colleagues who'd moved their...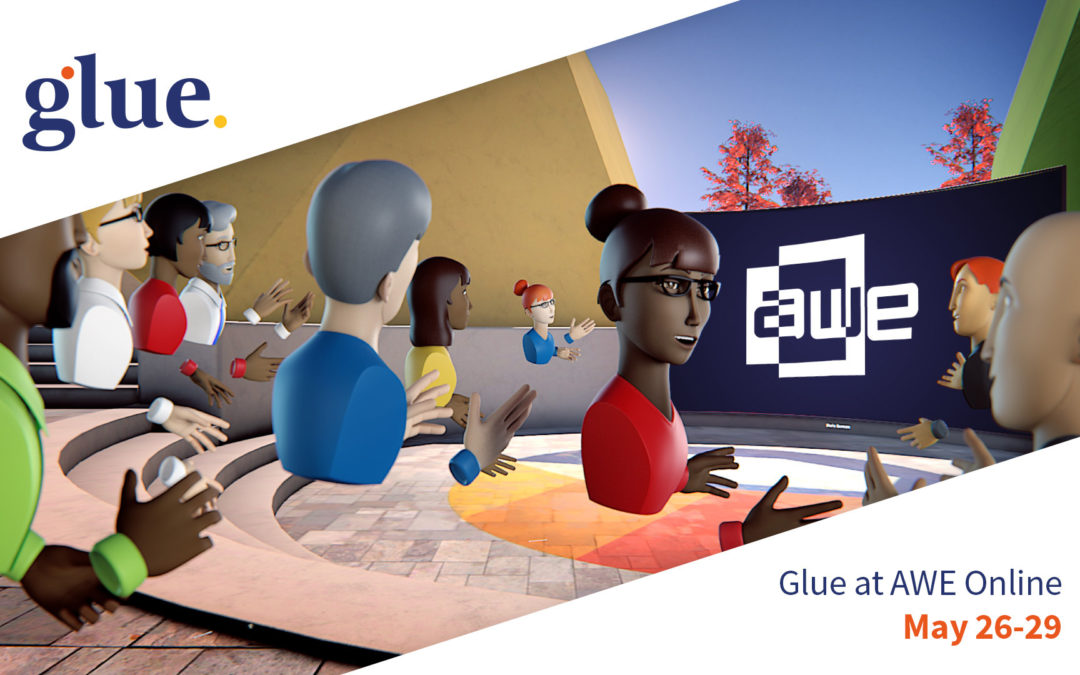 The annual AWE (Augmented World Expo) is taking place next week between May 26th and 29th. Instead of a traditional expo, this year the AWE USA will be a fully online experience.   As in the past AWE conferences, Team Glue is once again providing the conference goers...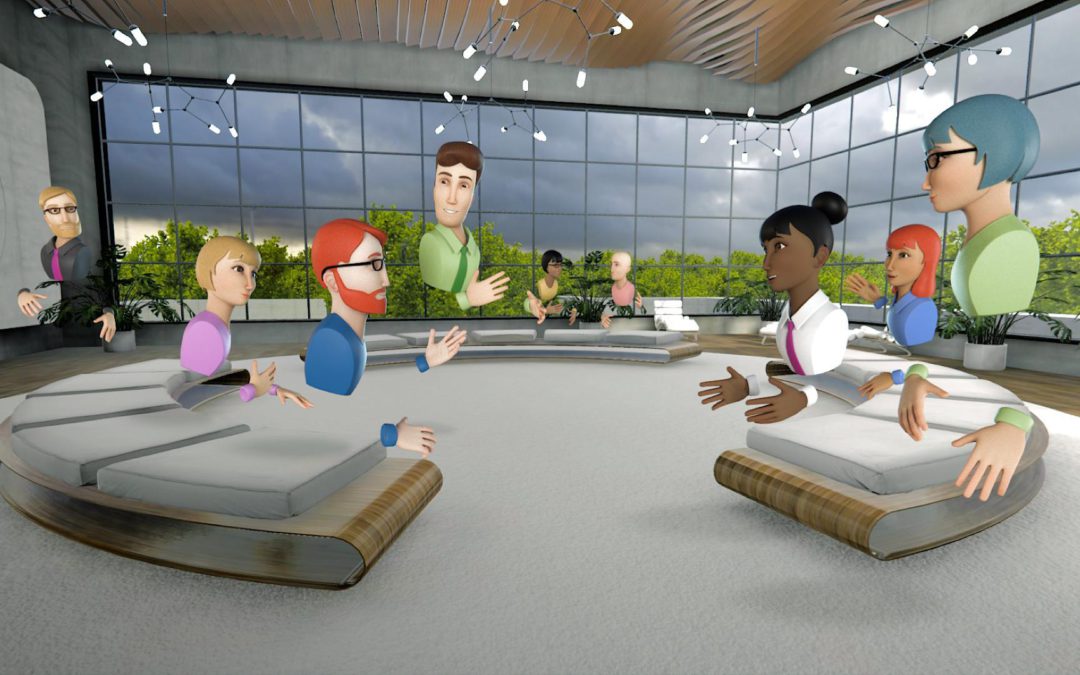 Brands have long understood the power of face-to-face communication in building customer relationships and trust. It's why trade fairs have become a multi-billion dollar global industry and why on-site product demos are a vital part of any marketer's toolbox.  But in...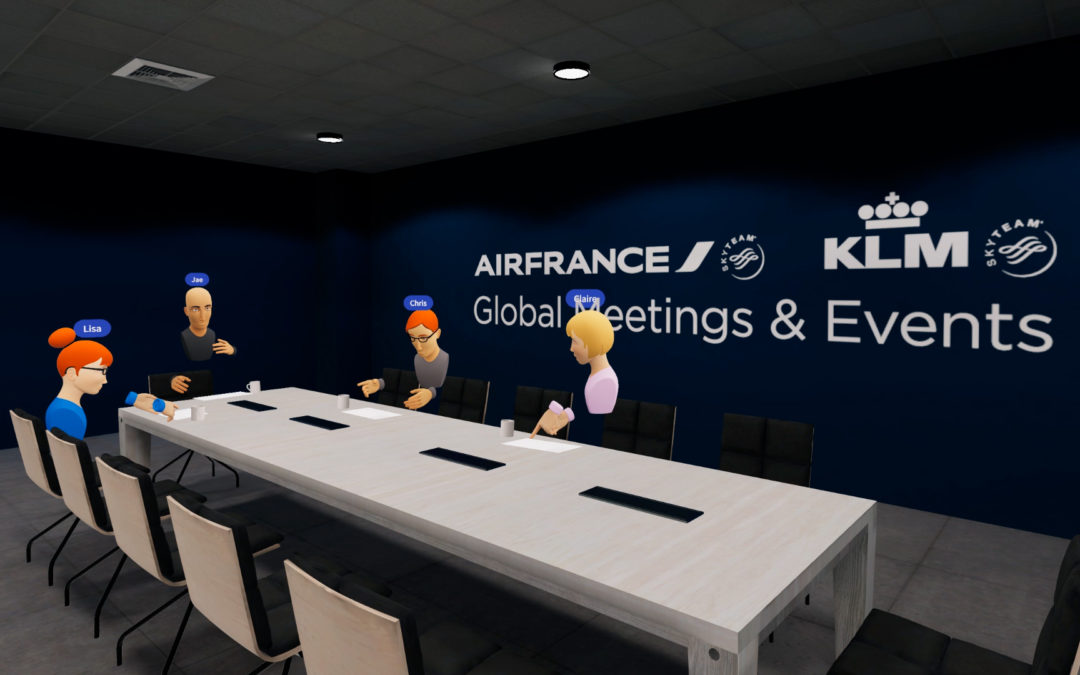 Air travel connects people all over the world and creates welfare and jobs worldwide, but it also has an impact on the environment. That is the reason why Air France - KLM is actively working towards reducing CO₂ emissions and taking a leading role in creating a more...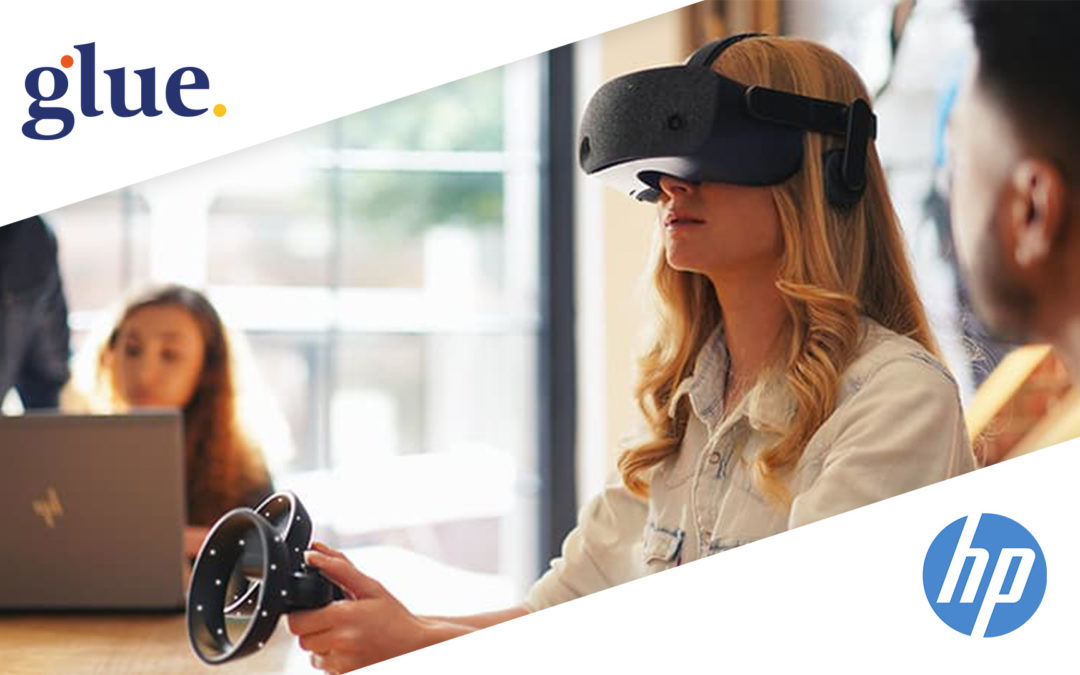 HELSINKI, FINLAND – MARCH 13, 2020  Beginning this month, Glue is rolling out to HP Customer Welcome Centers around the world, giving HP customers and partners an opportunity to experience what it is like to effectively collaborate in a virtual space. HP Customer...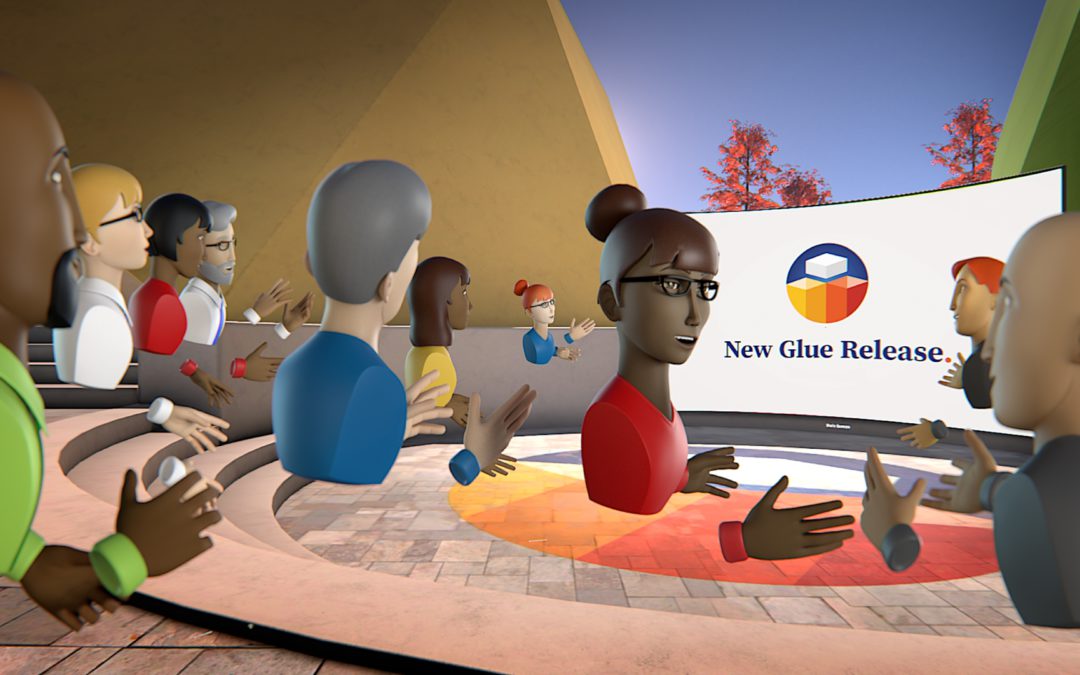 HELSINKI, FINLAND – MARCH 12, 2020  Major new release from Nordic VR software maker brings new features and adds Oculus Quest compatibility Teams seeking to effectively collaborate amid global travel slowdown can experience Glue for free as part of two-week trial Glue...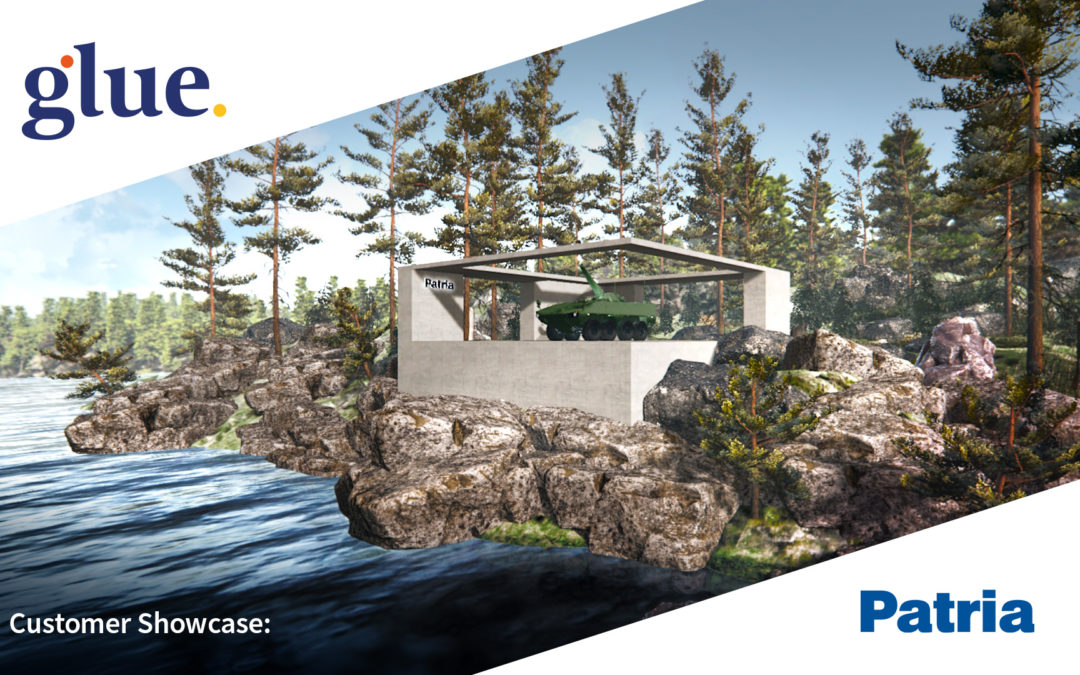 Patria was seeking a cost efficient future technology solution for presenting the numerous variations of their AMVXP vehicle to their clients. Glue solved this by creating a beautiful interactive virtual showroom with a configurable AMVXP for their guests to explore. ...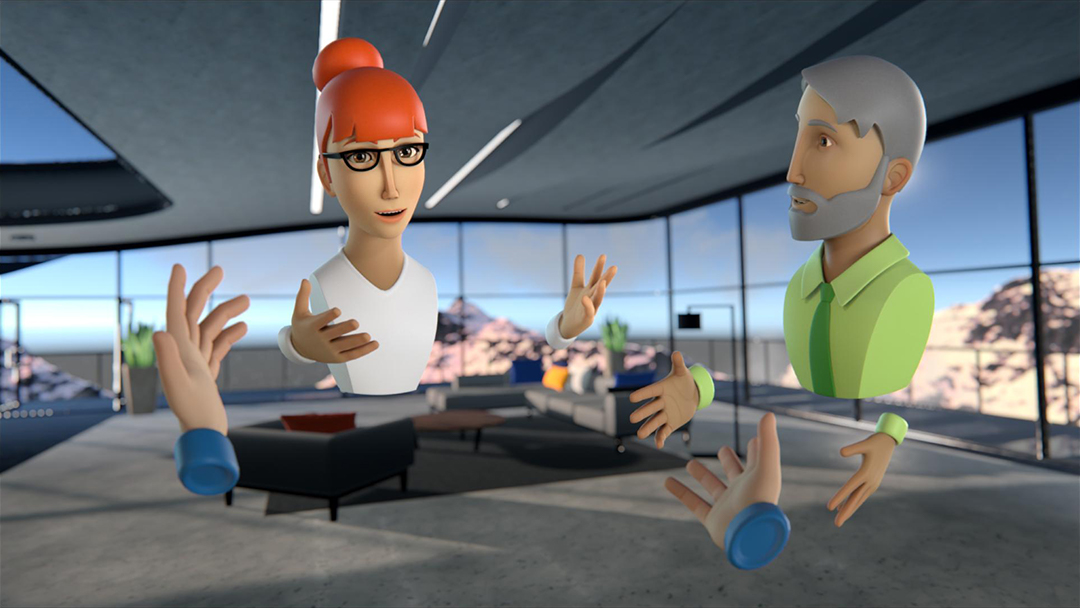 Success in modern globalized business is based on collaboration. Effective collaboration requires true presence, which until now has been achievable only through face-to-face meetings. But face-to-face meetings also increase costs and carbon footprints due to business...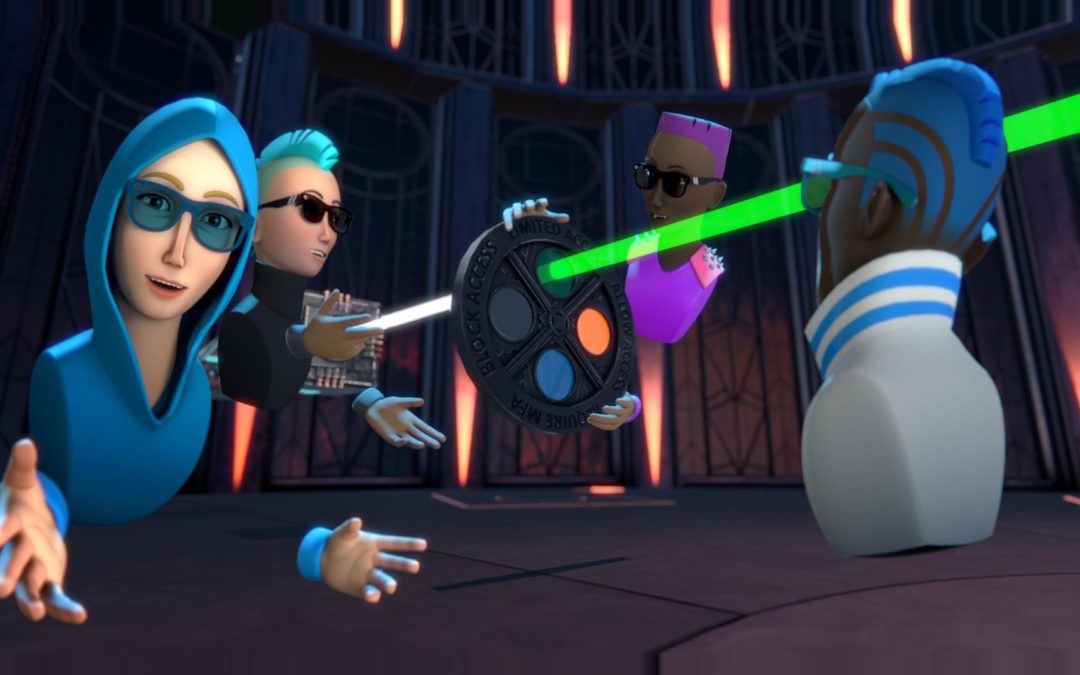 Getting started with Glue is easy. Put on your VR headset, join your Glue meeting and away you go. Built-in tools enable you to set up the space for most common use cases instantly. However, there are plenty of scenarios where you may want to customize your Glue...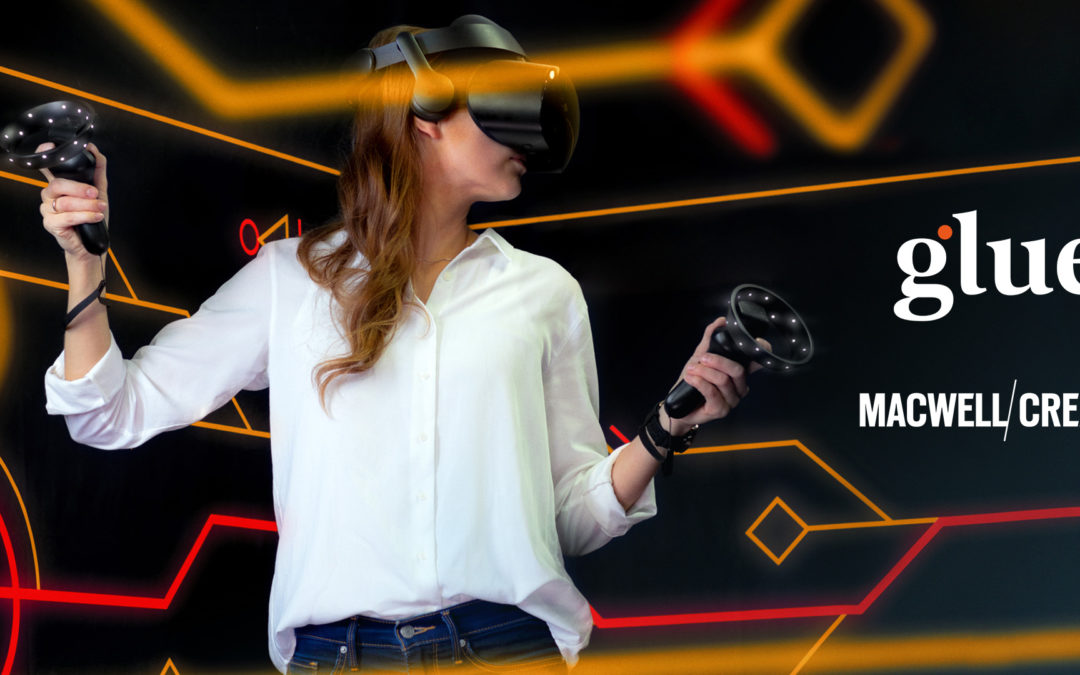 We are proud to invite you to experience the future of product marketing. Together with our partner Macwell Creative we are excited to host a morning filled with different immersive product marketing experiences we have recently created. On the morning of December...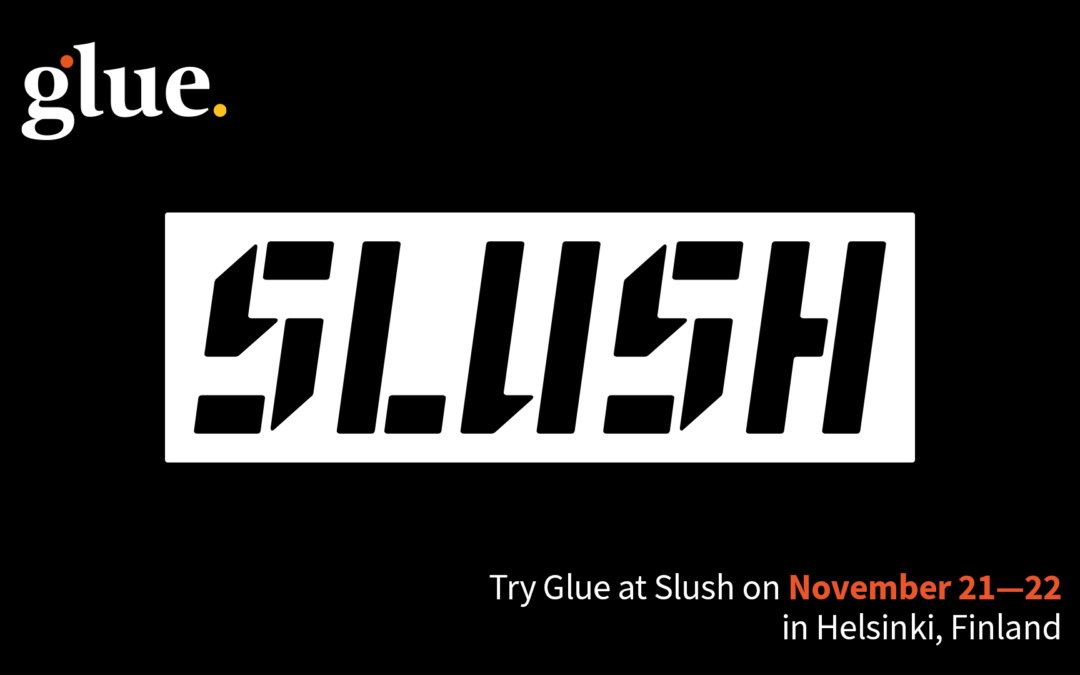 We will be showcasing our virtual collaboration platform on numerous locations throughout the Slush 2019 event in Helsinki. You can find us from the following locations during the two day event: Thursday 21st of November: 08.00 - 18.00 PM: Glue live collaboration...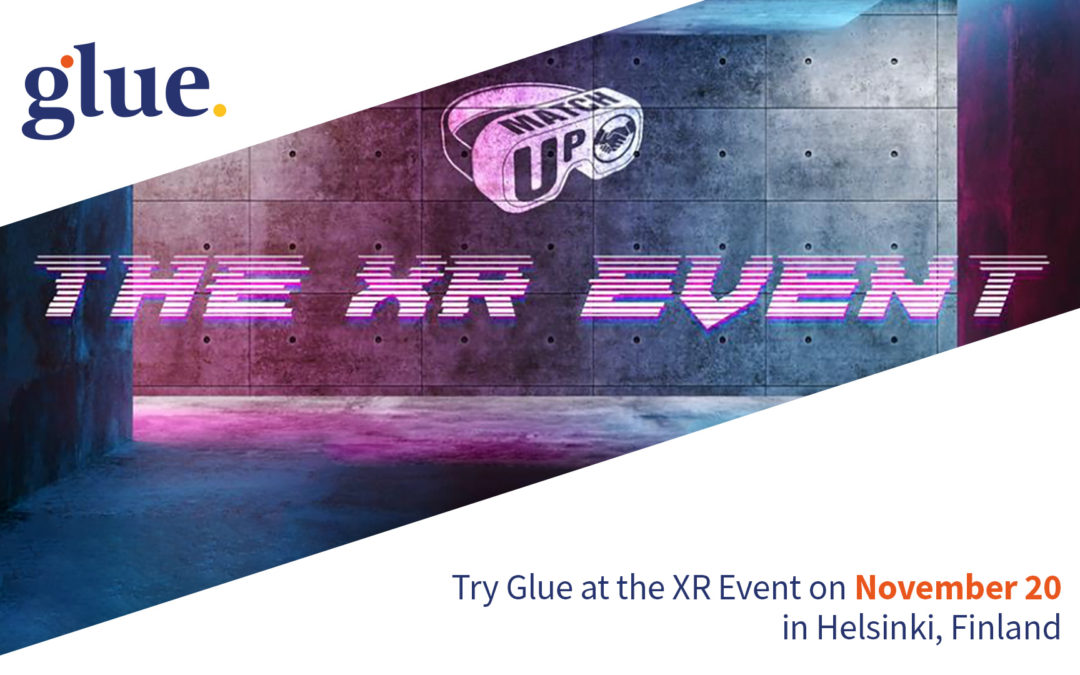 Meet us on November 20th at Helsinki XR Center's XR event in Helsinki, Finland. We will be hosting virtual collaboration demos throughout the event. Read more about the event the from the link below.