Glue is a virtual collaboration platform for teams who need remote meetings to be as great as face-to-face meetings
.
True presence
Interact with others remotely as if you were face to face
Feature-rich
Access a complete toolset for effective live collaboration
Customizable
Create your own custom virtual spaces and scenarios
Secure & scalable
Deploy in public cloud or host in your own infrastructure
Customers
.
Several early adopter customers are already working with us
to develop and utilize the next generation virtual collaborations.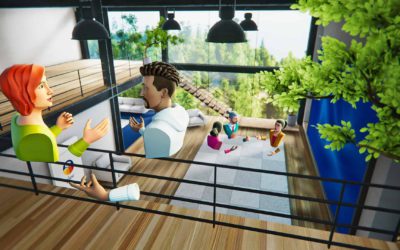 Confined to our homes over the past year, many of us have moved our social interactions online. But teens and young...
read more