Glue Platform
Glue is a modern virtual collaboration platform for teams who need remote meetings to be as great as face-to-face meetings. Glue brings remote teams together to learn, share, plan and create. Combining the best in immersive 3D graphics, virtual reality and cloud computing technology, Glue empowers teams everywhere to maximize their collaboration potential.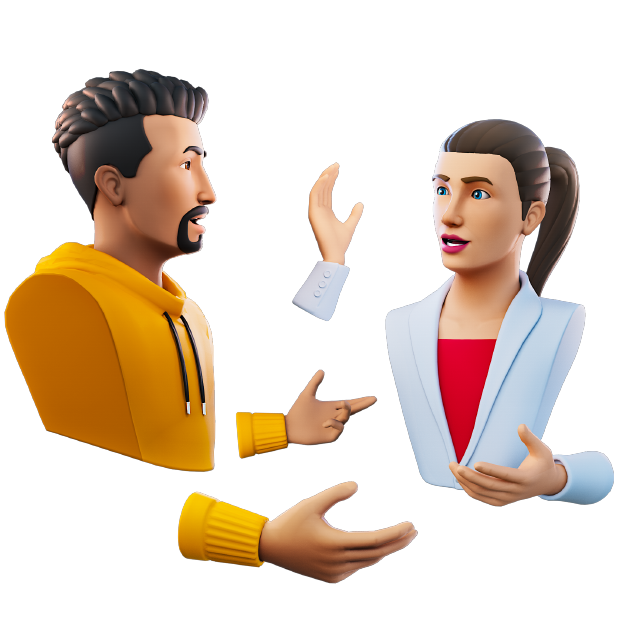 True Presence
Your team may be spread around the world, but in Glue's immersive virtual spaces you can come together as if meeting in person.
3D avatars reflect the movement and gestures of their users, providing non-verbal communication in addition to voice. With spatial audio, you get a sense of where they are around you.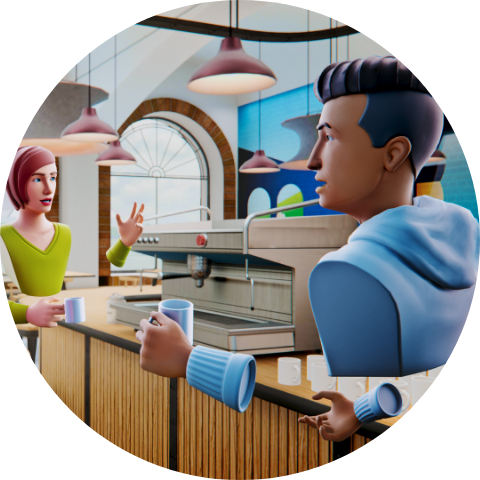 True Presence
3D Avatar
Avatars represent the users in the shared virtual space. Move freely in the space and hear the voices of others realistically around you — you'll hear whether someone is near or far, left or right.
The avatars mimic the head and hand movements of their users, enabling a level of non-verbal communication that video conferencing lacks. Being present in a space adds a whole new dimension to your collaboration.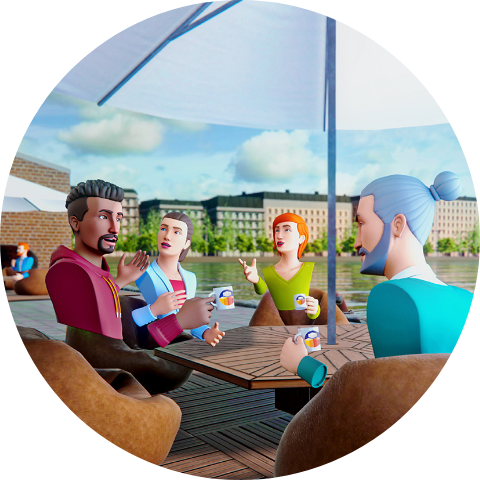 True Presence
Spatial Audio
A discussion in Glue feels like a discussion in a real space. This is achieved with 3D directionality to the sounds and voices, and attenuation of audio volume over distance.
This avoids the pitfall of regular conference calls, which provide just a flat wall of sound and where the only effective way to discuss is to take turns while trying to guess when it is appropriate to speak up.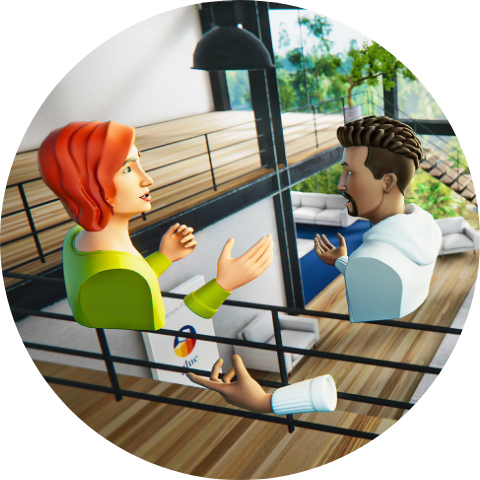 True Presence
Spaces
All collaboration in Glue happens within 3D persistent virtual spaces. This is the key difference to traditional audio and video calls, where meetings are dimensionless and transient.
Glue provides beautiful, immersive virtual spaces where remote teams can collaborate, co-create, learn, plan and make decisions effectively.
You can meet in one of the spaces provided by Glue, or build your own custom spaces to suit your specific needs.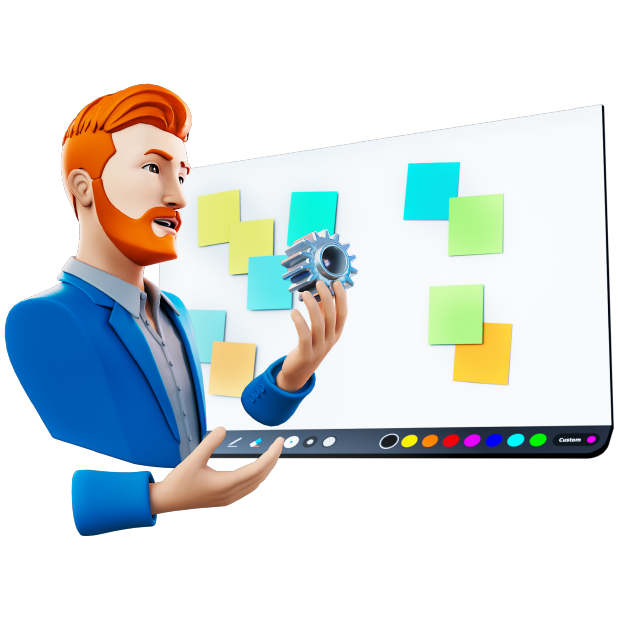 Collaboration Tools
We believe good collaboration is inherently creative. Glue's toolkit includes post-it notes, whiteboards and freehand 3D drawings, to help you and your team express and share ideas with ease.
When your meeting is over, come back later any time — your materials remain just as you left them, for as long as needed. You can also export your stuff out of Glue through our web user interface in various supported file formats.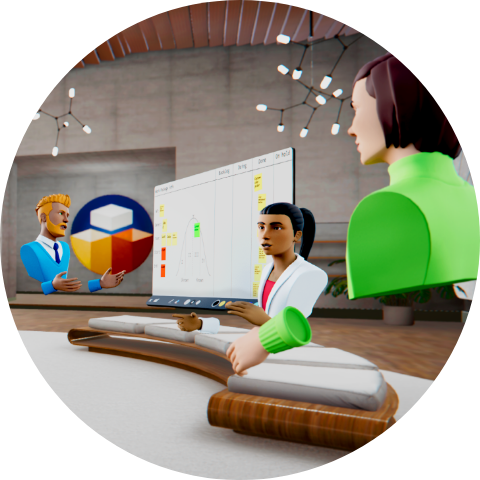 Collaboration Tools
Tools
Glue's comprehensive collaboration toolkit enables your team to present, brainstorm, co-create, annotate, take notes and facilitate meetings efficiently in our persistent virtual spaces.
Collaboration tools available in Glue include: presentation capabilities, whiteboards, post-it notes, 3D model import, freehand 3D drawing and more.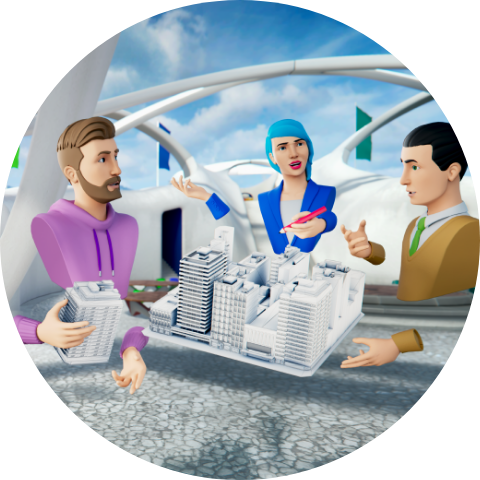 Collaboration Tools
Team Files
Each Glue Team has a file storage for various types of files. Presentations, images, video and 3D models can be shared between users or imported into Glue. Using Team Files, you can effortlessly import content into a meeting space before or during the meeting.
As an example, you might prepare a presentation on a desktop computer, upload the files through Glue's web interface and present them in a meeting, wearing a mobile VR device.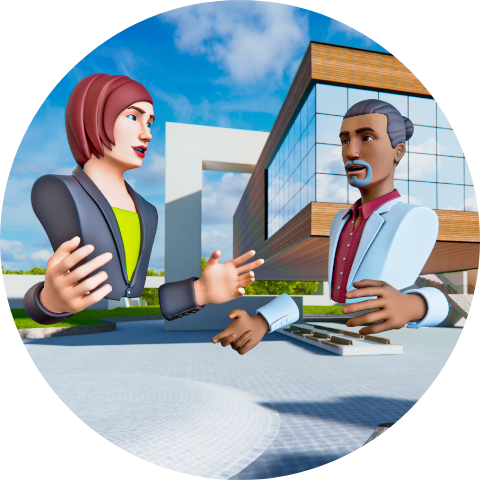 Collaboration Tools
Persistence
Collaboration doesn't always have to take place live. Team spaces hosted in Glue – and any content within – do not disappear when the meeting is over. You may enter at any time to observe your team's progress and make annotations for the others to find, as they return to the space later.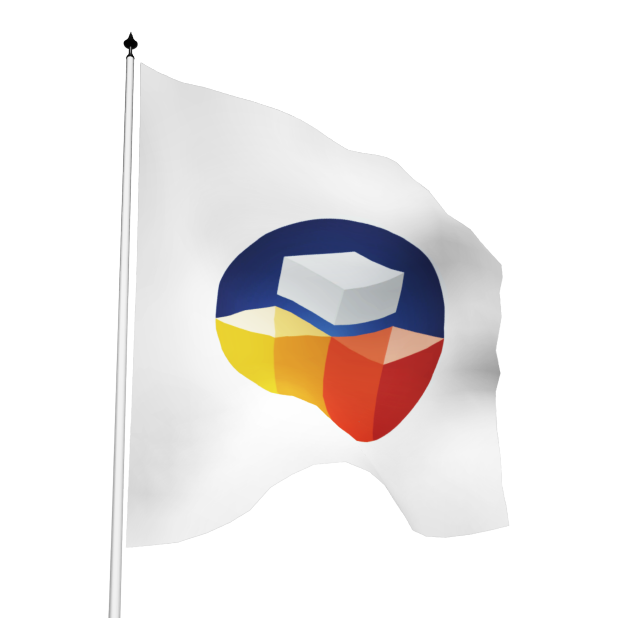 Customizable
Glue is a platform that adapts to your needs. Our selection of Team Spaces enables you to quickly select a space for most common use cases.
What's more: Glue's flexible architecture allows for the development of a wide array of sophisticated and highly customized, globally accessible spatial scenarios for your specific use case.
Customizable
User Assets
Import your presentations, images, videos, 3D models and even spaces you want to use for collaborate. In addition to bringing in existing content, you can also create new assets within Glue and export them when you're done.
Customizable
Branded Spaces
Glue's standard selection of spaces can be customized with your company branding. It's a cost-effective way to make your own places to host meetings, sales presentations and training sessions in.
Customizable
Custom Spaces and Scenarios
Glue allows the creation of completely custom-made environments — for a particular use case or to fit your company's visual guidelines.
Customization in Glue is not limited only to the spaces. With the ability to accommodate custom logic and user interfaces, unique and highly specific scenarios can be created: collaborative training, entertainment, situation rooms or product marketing showcases, etc. Glue's flexible architecture helps you focus on the content.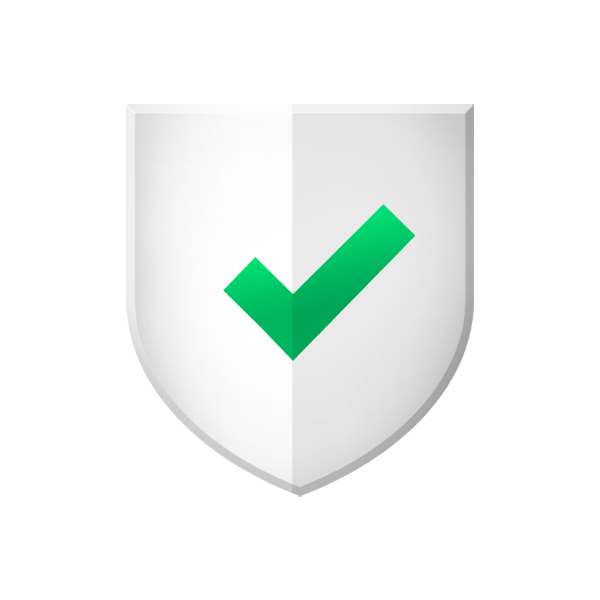 Secure
Glue is designed to meet the security, privacy, reliability and availability standards of the most demanding global enterprise users.
Glue's universal connectivity with multiple devices gives your team the ability to collaborate with a fraction of the network bandwidth requirements of a video call.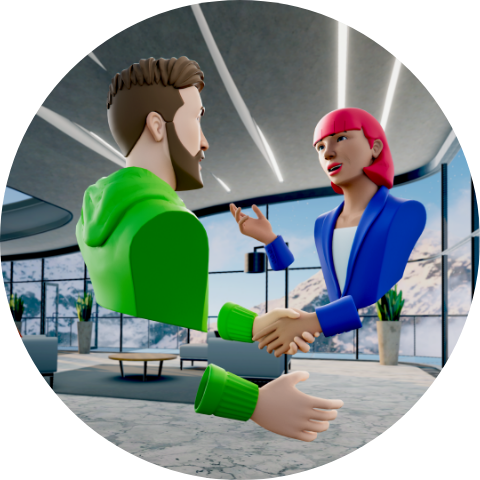 Secure
Secure
We utilize industry best practices, proprietary data-protection algorithms and acclaimed 3rd party solutions for authentication, networking and data storage to keep your collaboration secure.
You can choose to host your collaboration assets either in industry standard cloud or within your own infrastructure and with your security standards.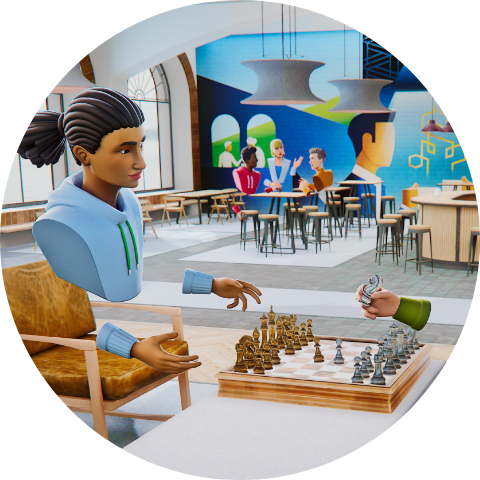 Secure
Modular
Glue's modular architecture is designed to support a variety of user needs we might not even have imagined yet. This flexibility means that we, our partner companies or even your own team may develop additional Glue components for various purposes, such as simulation, training or entertainment.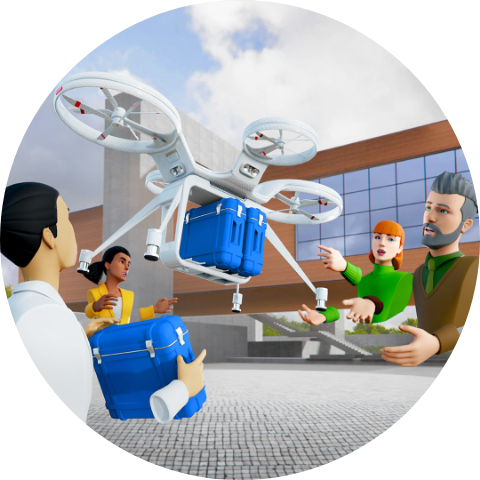 Secure
Scalable
Being a powerful, universal platform requires tremendous scalability. We harness the power of virtualization and cloud technologies to accommodate even the most ambitious operations without a hitch.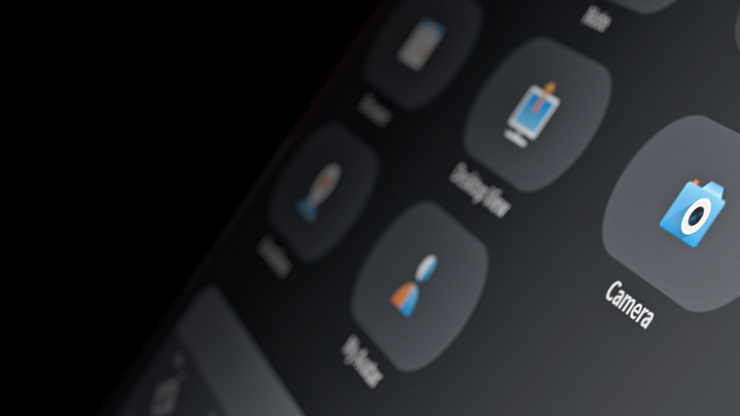 Platform Overview
Read more in-depth information about the Glue Platform in this downloadable PDF
Demonstration of our avatar technology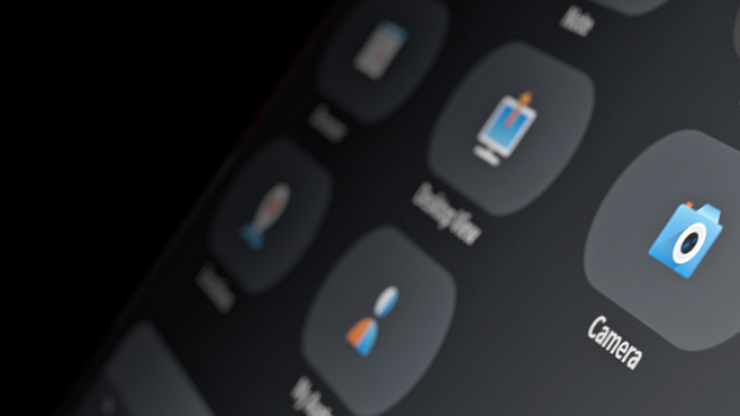 Platform Overview
Read more in-depth information about the Glue Platform in this downloadable PDF
Demonstration of our avatar technology
Asynchronous Collaboration in Glue